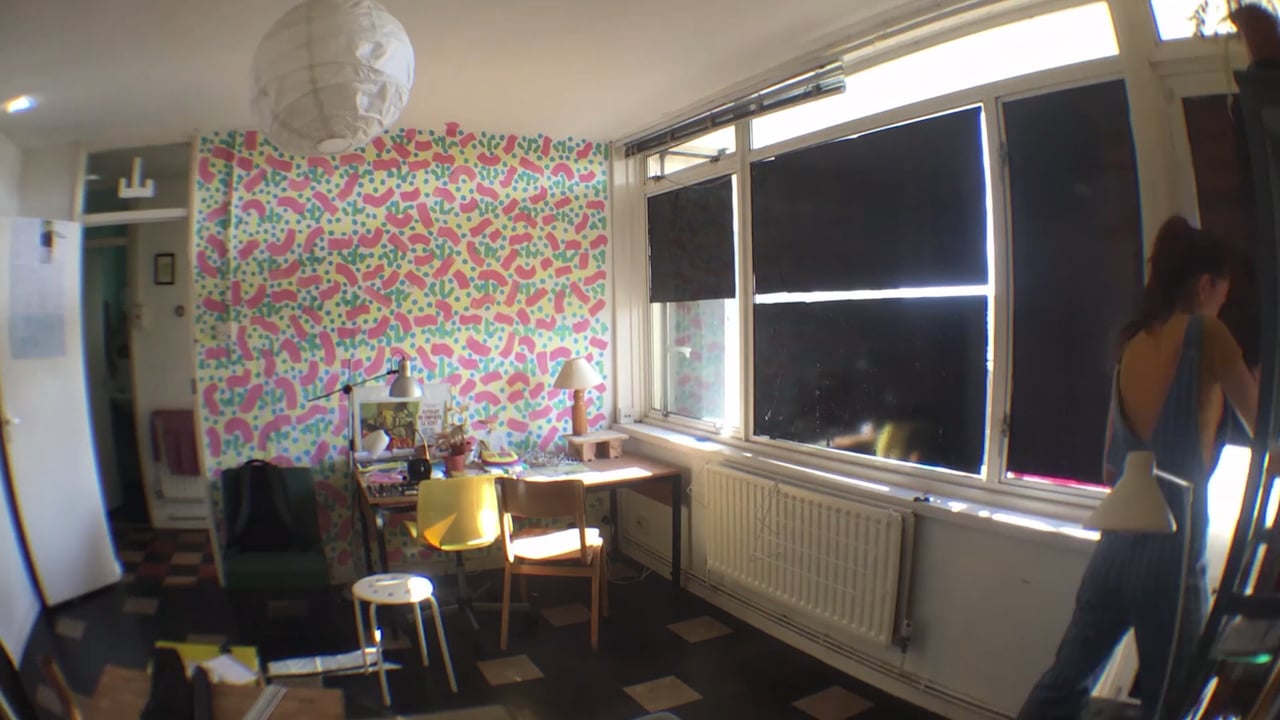 My Temporary Settlement
Having lived as a migrant over the past 10 years, moving from Spain to Italy, France, Canada and now the UK, I have developed a sense of belonging strongly linked to the artistic communities in which I develop my practice.
I recently got accepted on a scheme that provides affordable housing for artists in buildings that are waiting to be demolished. London's ephemeral urbanism is probably one of the few constants of the city. I decided to convert my Bow Arts flat living room into an ephemeral pinhole camera to document London's ever changing urban landscape.
The views from my flat represent a unique moment of the process of redevelopment and reflect on the strong ephemeral character of contemporary life.
The work has been displayed at The Photographers' Gallery during the HYPERANALOGUE festival, as well as in Four Corners Gallery in Bethnal Green, and it has been acquired by Bow Arts Trust.